Omer Avital Qantar "New York Paradox"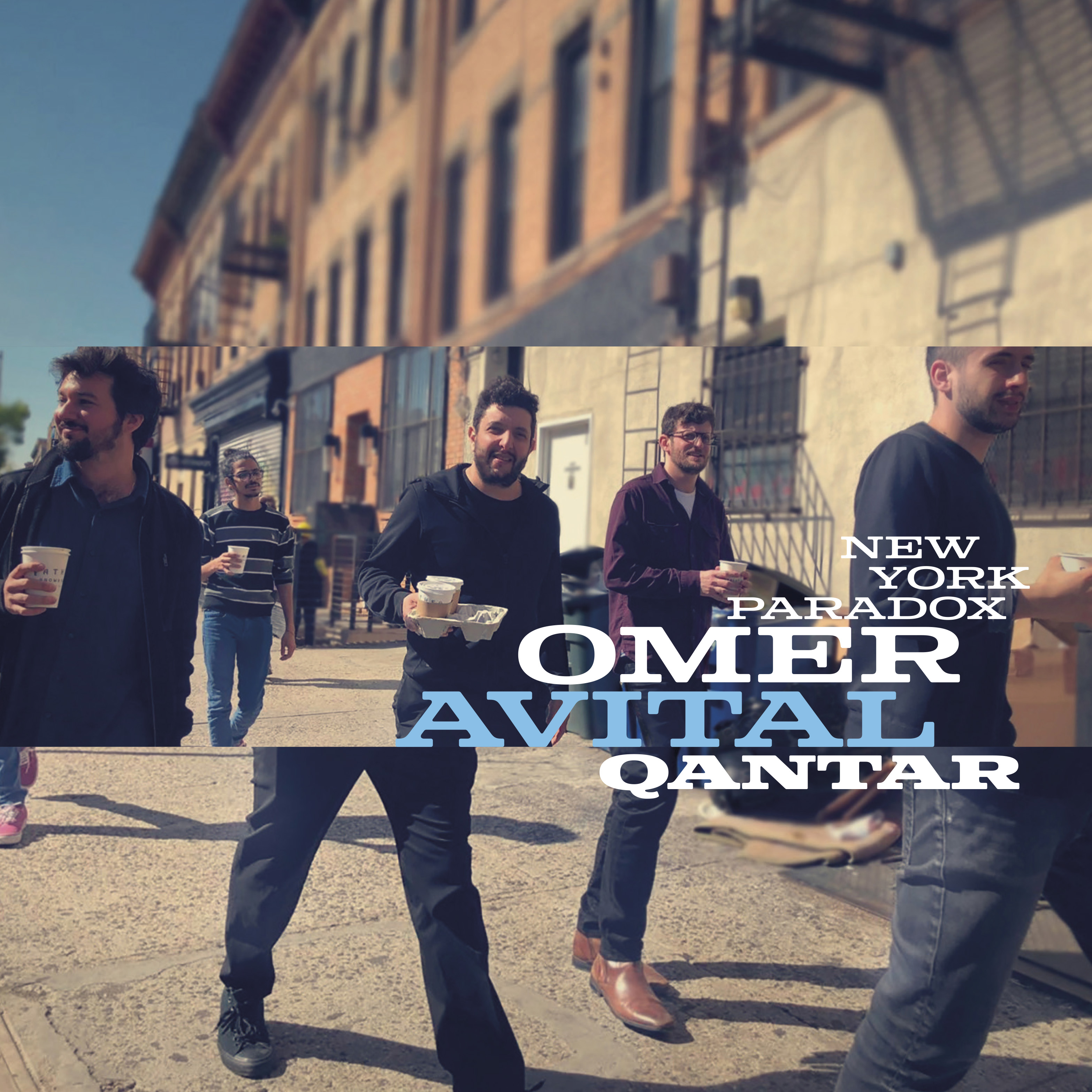 Le contrebassiste le plus attachant de la scène new-yorkaise présente « New York Paradox », le second disque de son groupe Qantar. Dans son nouveau QG de Brooklyn, Wilson Live!, Omer Avital a réuni la crème de la nouvelle vague du jazz israélien expatriée à New York, dont il est, depuis trois décennies, l'un des chefs de file. À la tête de ce groupe explosif à deux saxophones qui prend des allures de Jazz Messengers de la Méditerranée, le contrebassiste signe un disque inspiré par ses amours tumultueuses avec la Grosse Pomme, moderne et vibrant, généreux et bluesy, fortement enraciné dans la tradition du jazz tout en laissant ressortir ses influences orientales. Irrésistible !
---
Track listing
Shabazi 7'03
Zohar Smiles 7'25
New York Paradox 7'57
Just Like the River Flows 9'09
It's All Good (Late 90s) 5'13
Today's Blues 6'11
C'est clair 7'20
Bushwick After Dark 6'32

Toutes les compositions sont d'Omer Avital.

A joint release of Zamzama Records and jazz&people.
---
Personnel
Omer Avital, contrebasse.
Asaf Yuria, saxophone ténor et soprano
Alexander Levin, saxophone ténor
Eden Ladin, piano
Ofri Nehemya, batterie
Ingénieur du son : Roy Boukris
Design graphique : Olivier Linden
---
Regardez la bande-annonce :
---
La presse en parle :
JazzTimes :
« Qantar is a band with personality. Its personality is to sound friendly while kicking your ass. »
All About Jazz :
« A musical sound in a unique, splashy and audacious style which is quite riveting » ★★★★1/2
Best Jazz On Bandcamp :
« There's never a bad time for the music of Omer Avital, and there's never been a better time for it than today. »
---
---