Gil Evans Paris Workshop & Laurent Cugny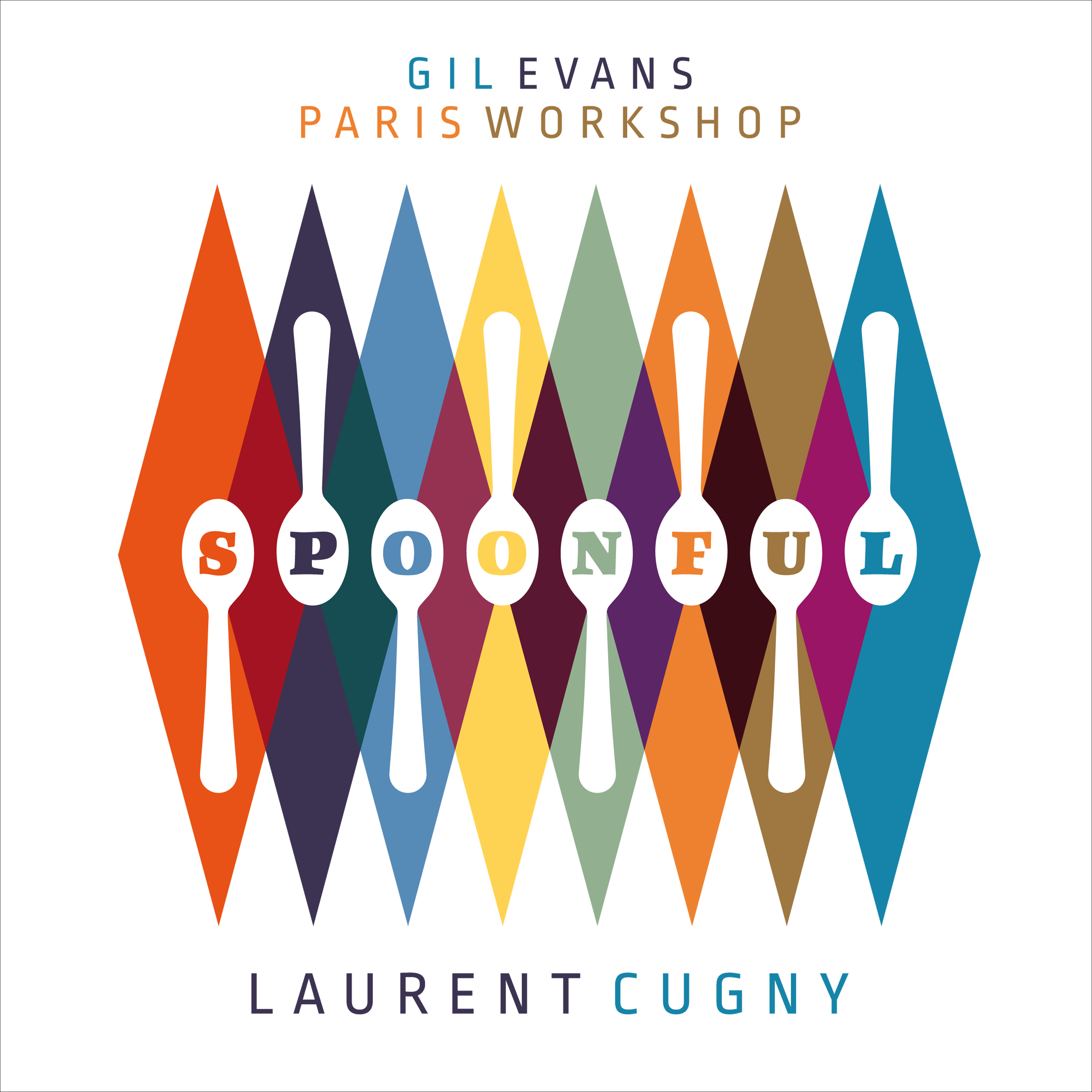 A la tête d'un big band en forme de all-stars de la nouvelle génération du jazz hexagonal, l'arrangeur et compositeur Laurent Cugny revient à la musique en célébrant l'esprit et l'œuvre de son mentor Gil Evans. Entre classiques revisités et nouveau répertoire, il signe avec son « orchestre atelier » un double album éblouissant qui confirme que, trente ans après leur collaboration, il est le principal héritier en Europe de l'arrangeur attitré de Miles Davis.
---
Track listing
CD n° 1 : « La Vie facile », musique de Laurent Cugny
Krikor (Laurent Cugny) 8'20
Lilia (Milton Nascimento) 9'08
My Man's Gone Now (Gershwin) 8'15
Liviore (Laurent Cugny) 5'56
La Vie facile (Laurent Cugny) 7'27
Short Stories (Anthony Tidd) 6'08
Manoir de mes rêves (Django Reinhardt) 4'20
Louisville (Victor Michaud) 5'56
L'État des choses (Jürgen Knieper) 5'56
Arrangements de Laurent Cugny, sauf n° 8 par Victor Michaud.
CD n° 2 : « Time of the Barracudas », musique de Gil Evans
King Porter Stomp (Jelly Roll Morton) 3'55
Sunken Treasure (Gil Evans) 1'01
Spoonful (Willie Dixon) 15'12
Zee Zee (Gil Evans) 1'36
Time of the Barracudas (Gil Evans) 9'01
The Barbara Song (Kurt Weill) 1'15
Bud and Bird (Gil Evans) 7'47
London (Gil Evans) 1'12
Boogie Stop Shuffle (Charles Mingus) 4'46
Orange Was the Color of Her Dress, Then Blue Silk (Charles Mingus) 3'39
Blues in Orbit (George Russell) 7'21
The Barbara Song (Kurt Weill) 2'02

Arrangements de Laurent Cugny d'après Gil Evans.
---
Personnel
Malo Mazurié, Olivier Laisney, Quentin Ghomari, Brice Moscardini (trompette), Bastien Ballaz, Léo Pellet (trombone), Victor Michaud (cor), Fabien Debellefontaine (tuba, flute), Antonin-Tri Hoang (saxophone alto), Martin Guerpin (saxophone ténor et soprano), Adrien Sanchez (saxophone ténor), Jean-Philippe Scali (saxophone baryton, clarinette basse), Marc-Antoine Perrio (guitare), Joachim Govin (contrebasse), Gautier Garrigue (batterie), Laurent Cugny (piano, Fender Rhodes, direction).
+ Alexis Bourguignon (trompette) remplace Malo Mazurié sur Krikor, Manoir de mes rêves et King Porter Stomp.
+ Arno de Casanove (trompette) joue sur La Vie facile.
---
Regardez la bande-annonce :
---
La presse en parle :
Jazz Magazine :
« Un répertoire d'une cohérente magnificence » — CHOC
Le Monde :
« Un enchaînement idéal de climats, un ensemble parfait »
Libération « Ça va jazzer » :
« Le souffle de Gil Evans irradie Spoonful. »
---
Jazz News :
« Un savant dosage sublimé par un orchestre de brillants musiciens »
TV5 Monde :
« Le résultat est absolument grisant. »
Dernières nouvelles du jazz :
« L'ensemble des deux CD, avec ses diverses facettes, est une totale réussite, dans la fidélité comme dans la liberté. »
---